GEILI STATIONERY CO., LIMITED
Contact:Mr.Johnny 
                  Ms. Melissa
Mobile:86-13857408539                   
Tel/Fax: 86-574-86160920
Email: johnny@geilimart.com
             melissa@geilimart.com
Add:No.304, 35 th Building, Jiangchengshijia, Beilun, Ningbo, China, 315801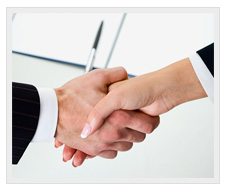 Geili's Ningbo factory was established in 1995. Initially, as an excellent OEM supplier in Ningbo, we mainly offered good quality pens (Ball pen, marker, etc.) and stationery to some biggest pens manufactures and stationery business companies. Our company has fine convenient transportation, adjacent to Beilun port, Ningbo airport and the city center. We have a good reputation based on our good service. Along with the company's development and industry transformation, Geili is being gradually transformed from a single factory into the integration of enterprise trade and industry. Products from a single kind of product, and gradually expanded to the pens and stationery mainly, supplemented with the toy, office furniture, appliances and other products.Geili upholds the ' customer first, quality first ' principle, continuing to forge ahead, establishing a solid trade Partner relationship with customers.